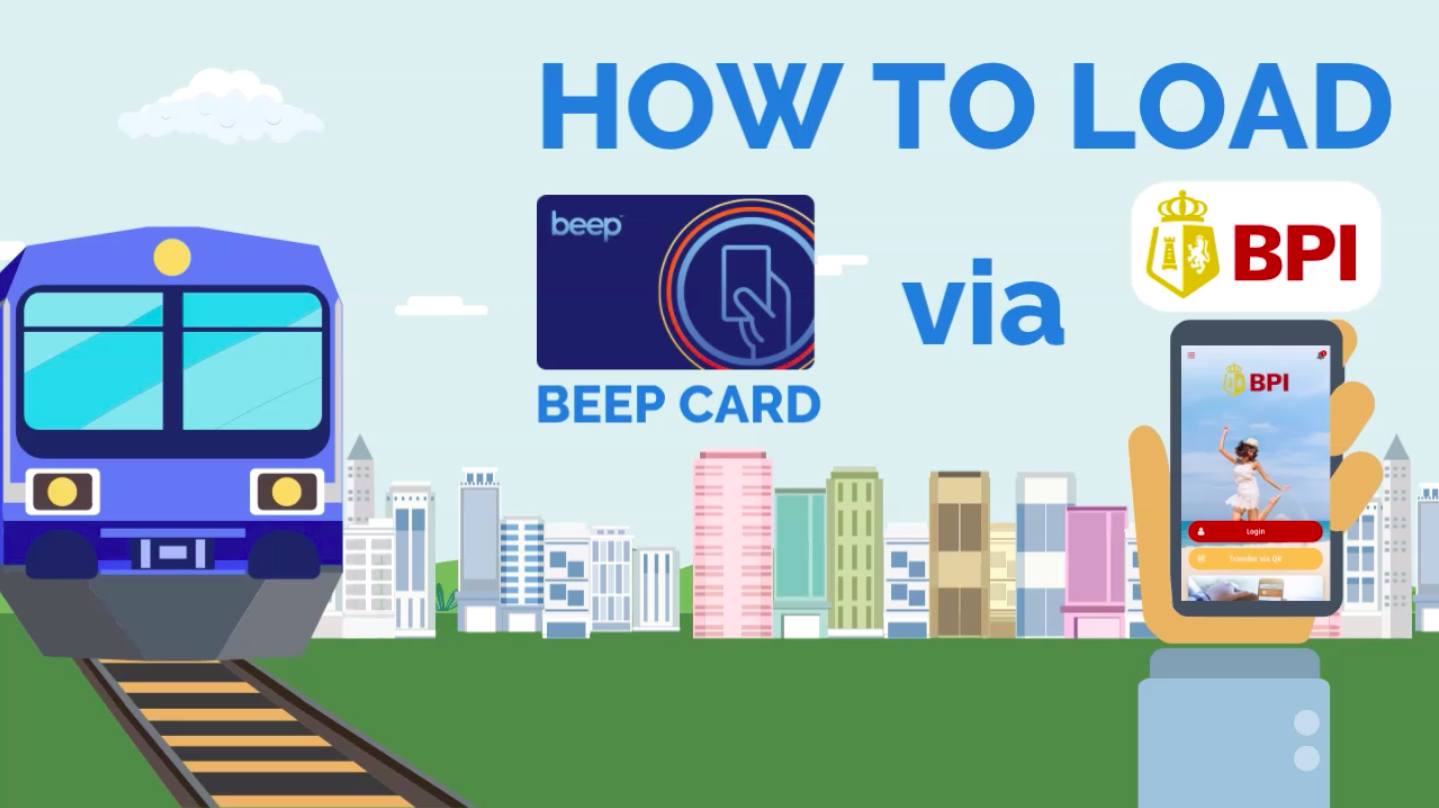 How to Load Beep Card via BPI App?
Having a hard time falling in line when loading your beep card? Check out this new load option from the new BPI Mobile App.
1-Minute VIDEO Tutorial:
Not a fan of video tutorials? Here is the step-by-step written process for your convenience:
Here's a new way to load your beep card using your mobile phone and BPI application:
Login to your BPI account in your mobile device.
Go to "My Account", under "Payment/Load" select "Load E-Wallet".
Fill in the following details:

Load from : select the BPI account number you will be using in this transaction.
Load to: "Beep"
Reference number: Input your 16-digit beep card number here
Load amount: The amount you want to load in your account.
*Take note that there's a transaction charge that will be added in the total amount to be paid.
The payment will be verified via OTP (One-Time PIN) that will be sent thru SMS.
Go to a nearest e-load station to verify transaction and to transfer the load to your beep card.
What is beep card and where can you use it?
It offers a modern and convenient way of paying everyday transactions particularly on fare payments around the metro. It is basically a stored value card that you can use when riding the Philippine railway system and P2P(Point to point) Buses. Modern PUVs (Public utility vehicles) or modern jeepneys are also beep card ready as the current direction of the government is to use this card for fare transactions in all transportation medium. There are also retail stores that accept payments. Although cash transactions are still being used, this is a modern alternative as we move towards the future.
Transportation
Trains: LRT1, LRT2, MRT3
Modern PUVs
Buses (P2P/Point to point)
Retail Shop
Family Mart
Ministop
Binalot
Robinsons Movieworld
Auntie Anne's
Worship Generation
Tollway
Cavitex
NLEX (North Luzon Express Way)
To learn more about BEEP card you can directly check their website in the link provided below:
https://www.beeptopay.com/home.html
There are other uses of BPI E-Load Wallet. Here are some of them for your reference:
Is this article helpful? If yes, share this to your friends and family.